Low-cost prescription drug services are available to all Florida Community Health Centers patients at our on-site pharmacy locations and through our free home or mail delivery* programs.
On-Site Pharmacy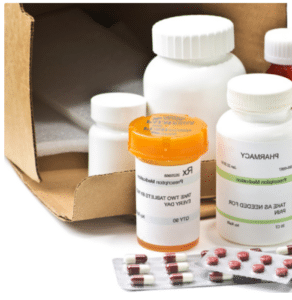 Florida Community Health Centers (FCHC) is now operating three full-service in-house pharmacies conveniently located in Fort Pierce, Okeechobee, Clewiston, and soon– Port St. Lucie. We have highly qualified bilingual staff who strive to meet your needs. We provide a high level of support to patients who cannot afford their medications, or who have conditions that require many different medications, who cannot afford their medications, or who have limited transportation. Let FCHC be your pharmacy of choice.
Here to Serve You With: 
Most Insurance Accepted
Based on availability **Subject to third party restrictions
Download the Mobile App Today!
Refill your prescriptions on the go.
RefillRx Mobile provides a one tap solution for refilling your prescriptions. Simply scan the barcode on your prescription bottle and watch as RefillRx Mobile sends your request to your local participating pharmacy.
If a barcode is not available you can also simply enter the Rx number for your prescription and search for your pharmacy by entering the phone number.
Cannot Afford Your Prescriptions?
Florida Community Health Centers pharmacies participate in a 340B Federal drug discount program that allows us to offer discounted prescription drugs to qualified patients. This makes your prescription drugs more affordable. Patients who do not qualify for the program can still take advantage of affordable options. Our staff are trained to help patients with drug assistance program applications, discount drug pricing, and prescription drug plan enrollment.
Have insurance and still can't afford your medication?
Our clinical pharmacist can work with your clinician to recommend medications that are more affordable on your insurance plan or assist with obtaining a drug prior authorization approval. Plus, our pharmacy staff can help with finding drug copay cards that may lower the costs you have to pay at the pharmacy.