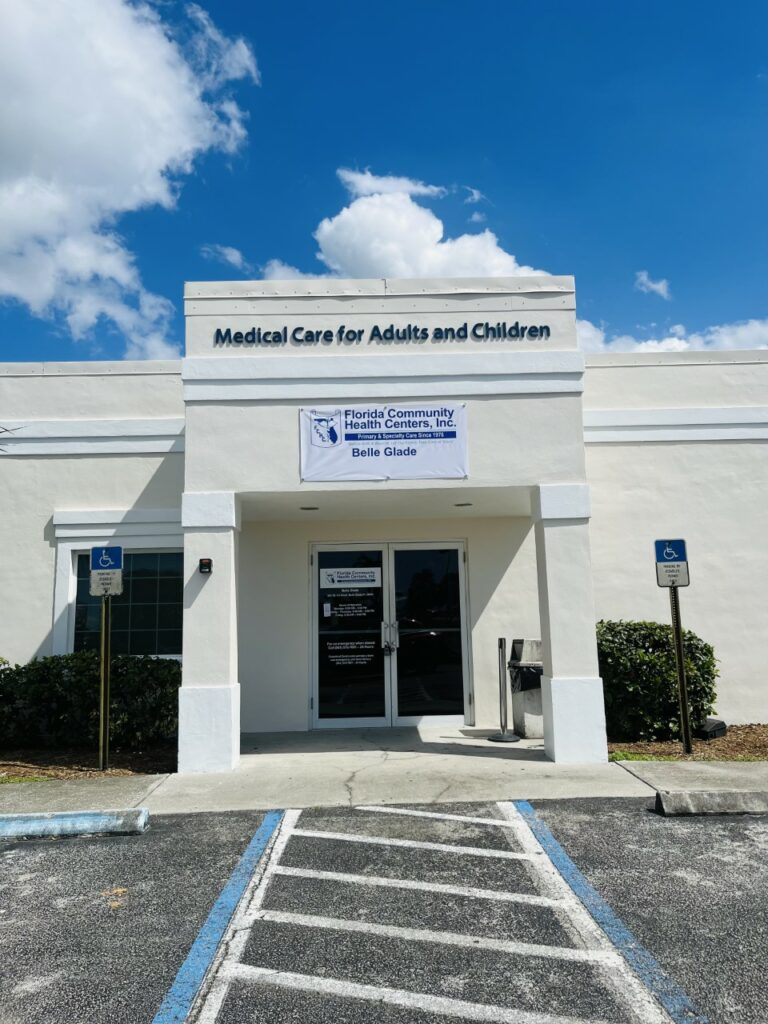 941 SE 1st Street, Belle Glade, Florida 33430
Belle Glade, FL- On Monday, January 9th, 2023, Florida Community Health Centers, Inc. (FCHC), a leader in Florida's primary and preventive healthcare will proudly open the new Belle Glade Medical Center to serve our ever-growing patient base. 
The center will provide high-quality primary and specialty care for children, adolescents, and adults. Services include pediatric and adult primary care, physical exams, immunizations, telehealth, a variety of health screenings (diabetes, blood pressure, HIV, and more), and additional services which include COVID-19 testing and vaccinations.

Patrice Petion is the new center's clinician. Working at Florida Community Health Centers allows Patrice, a Belle Glade native, to give back and care for her community. She states "The Belle Glade staff and I would like to welcome you to our new facility, here you will meet highly trained and friendly staff who are ready to provide high quality and affordable health care for your entire family."
The Grand Opening will start promptly at 10:30 AM. It will include a ribbon-cutting ceremony, collaboration with community partners, and complimentary blood pressure and glucose readings. The public is invited to celebrate the occasion and experience touring the center alongside Florida Community Health Center's Board of Directors, Senior Leadership, and exceptional staff. 
Find more information about our new center HERE. 
About Florida Community Health Centers, Inc.
Since 1976, Florida Community Health Centers Inc. (FCHC) has been considered a leader in Florida's health care services. Pediatric, Adult, Dental, OBGYN, Behavioral Health, Care Management, and Benefit Enrollment services are provided through a network of health centers surrounding Lake Okeechobee in South-Central Florida. FCHC is Joint Commission Accredited and recognized by NCQA as a Patient Centered Medical Home. FCHC has service delivery sites in Clewiston, Indiantown, Okeechobee, Fort Pierce, Port St. Lucie, Pahokee, Moore Haven, Stuart, with FCHC's Corporate Office centrally located in West Palm Beach, Florida. Visit www.fchcinc.org for additional information or LIKE us on Facebook.