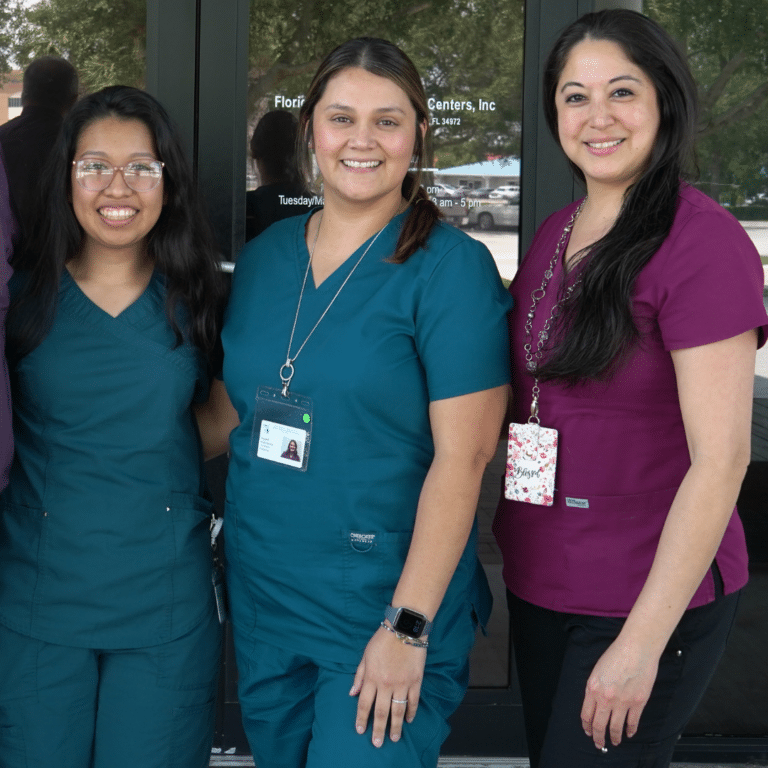 The Centers for Medicare & Medicaid Services (CMS) CDO Program Office proudly recognizes Florida Community Health Centers, Inc. for its outstanding commitment to providing essential healthcare services to the community. In a heartfelt acknowledgment, CMS commends the exceptional efforts of the health benefit coordinators at Florida Community Health Centers for their unwavering dedication and hard work over the past year.
The health benefit coordinators at Florida Community Health Centers have been at the forefront of ensuring that individuals and families in the community have access to vital healthcare services. They play a pivotal role in positively impacting their patient base. Their unwavering dedication and compassionate approach have helped individuals and families gain access to essential healthcare services, resulting in improved health outcomes and overall well-being. By guiding patients through the complexities of healthcare programs and insurance options, the coordinators ensure that individuals can access the appropriate medical services they need. They serve as advocates for the patients, addressing their unique healthcare needs and ensuring they receive personalized care. Their efforts have not only led to increased healthcare access but have also empowered patients to take charge of their health by providing education and support. The profound impact of these health benefit coordinators extends beyond medical services, creating a sense of trust, comfort, and assurance within the patient community at Florida Community Health Centers.
Diana Padgett, FCHC's Health Benefit Coordinator Supervisor describes her occupation as "The definition of a Health Benefit Coordinator: To go above and beyond the call of duty. The heart & soul of caring will pass through your life for a minute and impact it for an eternity. Too often we underestimate a Smile, a kind word, a listening ear or the smallest act of caring, all of which have the potential to turn a life around.
The CMS CDO Program Office acknowledges that the success of Florida Community Health Centers would not have been possible without the efforts of their diligent health benefit coordinators. Their tireless work has helped individuals access crucial health services, enroll in vital healthcare programs, and navigate the complexities of the healthcare system with ease.

About Florida Community Health Centers, Inc.
Since 1976, Florida Community Health Centers Inc. (FCHC) has been considered a leader in Florida's health care services. Pediatric, Adult, Dental, OBGYN, Behavioral Health, Care Management, and Benefit Enrollment services are provided through a network of health centers surrounding Lake Okeechobee in South-Central Florida. FCHC is Joint Commission Accredited and recognized by NCQA as a Patient-Centered Medical Home. FCHC has service delivery sites in Clewiston, Indiantown, Okeechobee, Fort Pierce, Port St. Lucie, Pahokee, Moore Haven, Stuart, with FCHC's Corporate Office centrally located in West Palm Beach, Florida. Visit www.fchcinc.org for additional information or LIKE us on Facebook