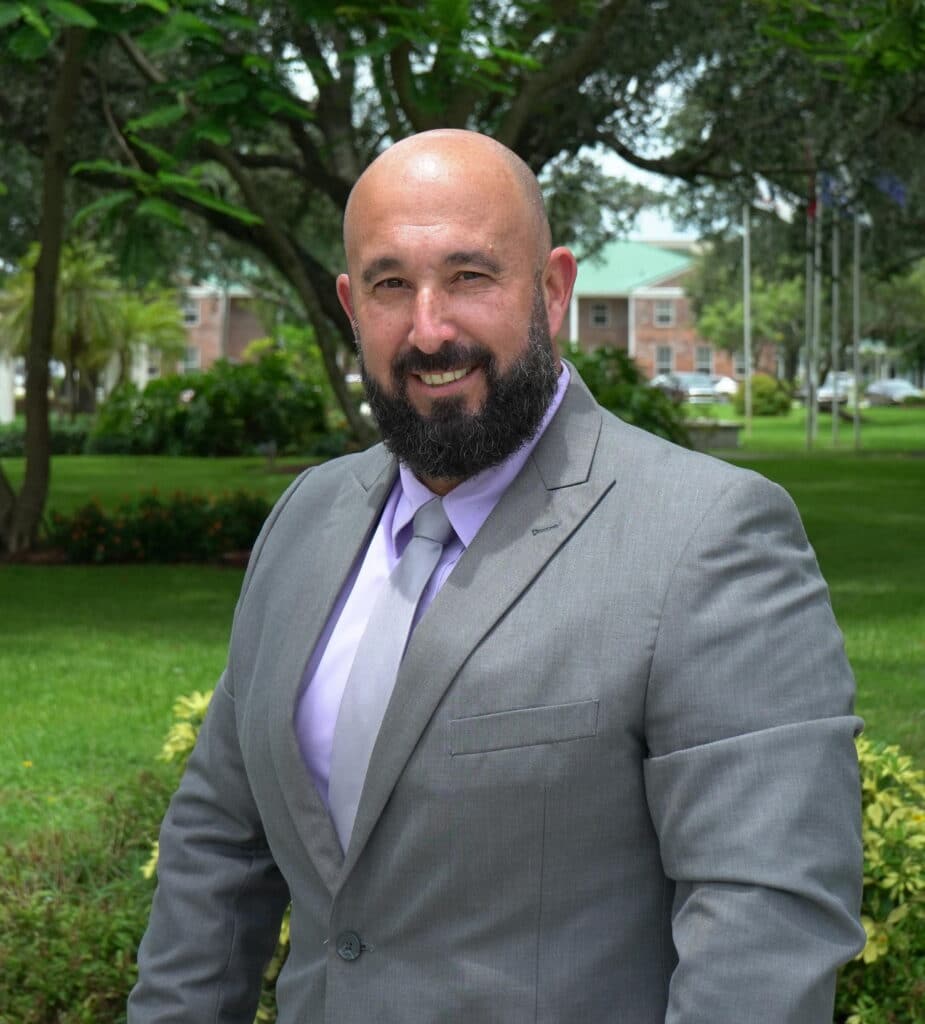 We are delighted to introduce Rolando Gonzalez, an esteemed addition to our
board of directors. Rolando brings a wealth of experience, a strong commitment to public service, and a deep understanding of the needs of our community.
Born in Cuba, Rolando's journey to the United States began at the age of 7 when
he migrated to Miami, Florida. Since then, he has built a fulfilling life for himself
as a Hendry County resident. His personal experiences and diverse background provide him with a unique perspective that enriches our board.
In his personal life, Rolando has been happily married for over 17 years and is the proud father of two boys and two girls. Their love and support inspire him to make a positive impact on the lives of others.
Professionally, Rolando has excelled in the real estate industry, where he has helped countless individuals and families find their dream homes. Through this work, he has gained a profound understanding of the aspirations and needs of our community members, making him an invaluable asset to our board.
Rolando's dedication to public service was recognized when he was elected to serve on the Central County Water Control District board. This experience has given him invaluable insights into the significance of local decision-making and its impact on our community. His commitment to serving the people is unwavering.
As an immigrant, Rolando has experienced firsthand the challenges many individuals and families face in accessing quality healthcare. He understands the importance of affordable and comprehensive healthcare for all. That's why he considers it an honor to serve on the board of directors for Florida Community Health Centers Inc. (a Federally Qualified Health Center), representing both Hendry and Glades counties. FCHC's mission aligns perfectly with Rolando's belief that everyone in our community deserves accessible, cost-effective, and high-quality healthcare.
In his role as a board member, Rolando is committed to working collaboratively with fellow board members and the leadership team to ensure that FCHC continues to fulfill its mission. His knowledge, skills, and passion will contribute to the improvement of health and well-being in our community. Rolando's dedication and enthusiasm inspire us all to make a difference together.
With Rolando Gonzalez as a member of our board of directors, we are confident in our ability to provide comprehensive healthcare services to all members of our community. His dedication to the people of Hendry and Glades counties is evident, and we are excited to see the positive impact we can achieve under his guidance.
We welcome Rolando Go nzalez to our board of directors. Together, let's create a healthier and more vibrant community for everyone.
About Florida Community Health Centers, Inc.
Since 1976, Florida Community Health Centers Inc. (FCHC) has been considered a leader in Florida's health care services. Pediatric, Adult, Dental, OBGYN, Behavioral Health, Care Management, and Benefit Enrollment services are provided through a network of health centers surrounding Lake Okeechobee in South-Central Florida. FCHC is Joint Commission Accredited and recognized by NCQA as a Patient-Centered Medical Home. FCHC has service delivery sites in Clewiston, Indiantown, Okeechobee, Fort Pierce, Port St. Lucie, Pahokee, Moore Haven, Stuart, with FCHC's Corporate Office centrally located in West Palm Beach, Florida. Visit www.fchcinc.org for additional information or LIKE us on Facebook