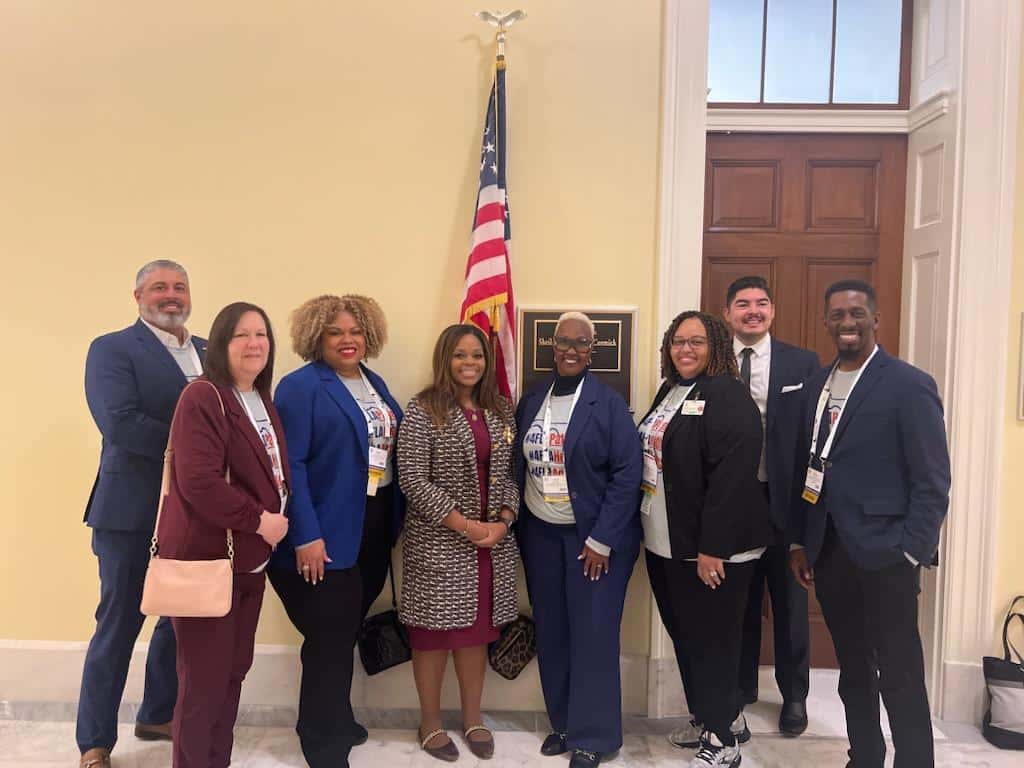 Washington DC – Hill Day is a chance for individuals and organizations to come together and speak to their representatives about the importance of healthcare access and the need for increased federal resources for healthcare. It is also an opportunity for legislators to hear directly from constituents about their issues and concerns. Hill Day serves as a way for citizens to take action and have their voices heard in the legislative process.
Florida Community Health Center's Board of Directors and Senior Leadership had an opportunity to meet with Sheila Cherfilus-McCormick and her legislative aides to discuss the most pressing issues for Federally Qualified Health Centers (FQHCs). Dr. Wilhelmina Lewis, FCHC's CEO, joined other Florida FQHC CEOs in laying out the top legislative priorities to Senator Rick Scott. Among these were workforce challenges, safeguarding multi-year funding, and protecting 340B program savings.
FQHCs provide comprehensive, high-quality healthcare services to underserved areas and vulnerable populations. They provide a vital safety net for those who are uninsured or underinsured, low-income, and/or living in rural areas. They are critical to providing access to health care for the millions of people who would otherwise have limited or no access. Florida Community Health Centers and other Federally Qualified Health Centers (FQHCs) will strive to advocate for their patient base at the local, state, and federal levels whenever possible.
About Florida Community Health Centers, Inc.
Since 1976, Florida Community Health Centers Inc. (FCHC) has been considered a leader in Florida's health care services. Pediatric, Adult, Dental, OBGYN, Behavioral Health, Care Management, and Benefit Enrollment services are provided through a network of health centers surrounding Lake Okeechobee in South-Central Florida. FCHC is Joint Commission Accredited and recognized by NCQA as a Patient-Centered Medical Home. FCHC has service delivery sites in Clewiston, Indiantown, Okeechobee, Fort Pierce, Port St. Lucie, Pahokee, Moore Haven, Stuart, with FCHC's Corporate Office centrally located in West Palm Beach, Florida. Visit www.fchcinc.org for additional information or LIKE us on Facebook.