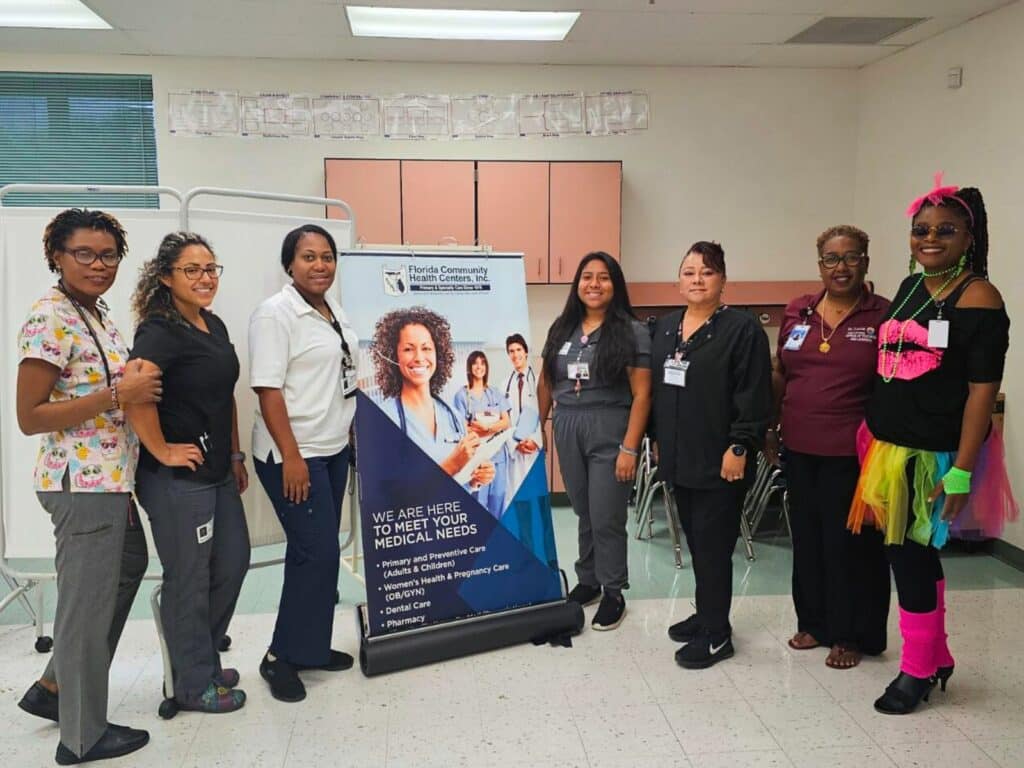 PORT ST LUCIE – Florida Community Health Centers (FCHC) is proud to announce the successful provision of essential healthcare services to 17 students from Weatherbee Elementary School. The FCHC Outreach Team recently undertook a crucial initiative to address the urgent need for school physicals and vaccines among these students, ensuring their continued enrollment and well-being.

In collaboration with Weatherbee Elementary School, FCHC's Outreach Team identified a group of students facing the risk of being discharged from school due to a lack of necessary health documentation. Recognizing the importance of timely healthcare access, Dr. Valme and the FCHC Outreach Team swiftly mobilized to provide comprehensive school physicals and administer required vaccines to these students.

The Outreach Team worked closely with the students, their families, and school officials to streamline the healthcare process and ensure that every child received the necessary medical attention. Through this initiative, FCHC has not only contributed to the health and well-being of these young individuals but has also played a vital role in supporting their educational journey.

This collaborative effort between FCHC and Weatherbee Elementary School underscores the importance of community partnerships in addressing healthcare disparities and ensuring that every child has the opportunity to succeed in their academic pursuits.

FCHC remains dedicated to its mission of providing accessible and quality healthcare services to the communities it serves. The success of this initiative reflects the organization's ongoing commitment to promoting the health and welfare of individuals, especially vulnerable populations such as school-aged children.
About Florida Community Health Centers, Inc.

Since 1976, Florida Community Health Centers Inc. (FCHC) has been considered a leader in Florida's health care services. Pediatric, Adult, Dental, OBGYN, Behavioral Health, Care Management, and Benefit Enrollment services are provided through a network of health centers surrounding Lake Okeechobee in South-Central Florida. FCHC is Joint Commission Accredited and recognized by NCQA as a Patient-Centered Medical Home. FCHC has service delivery sites in Clewiston, Indiantown, Okeechobee, Fort Pierce, Port St. Lucie, Pahokee, Moore Haven, Stuart, with FCHC's Corporate Office centrally located in West Palm Beach, Florida. Visit www.fchcinc.org for additional information or LIKE us on Facebook