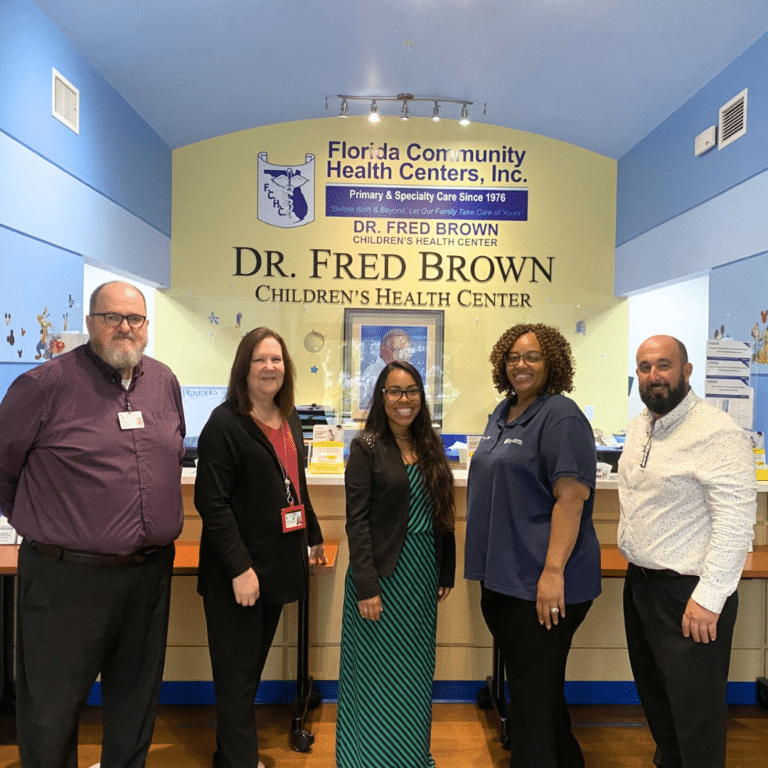 Florida Community Health Centers Inc. (FCHC) is known for its commitment to improving the health and well-being of residents across the counties it serves.  In line with this commitment, the Board of Directors embarked on a transformative journey, visiting each center under the FCHC umbrella to gain firsthand insights into their operations, patient care practices, and community impact.
During these enlightening center tours, board members engaged with healthcare providers, staff, and patients, fostering an open dialogue to grasp the intricate workings of each facility. The tours encompassed an array of healthcare services, including primary care, dental care, behavioral health services, chiropractic care, infectious disease, health benefit coordination and more. The tours reflected the comprehensive approach that FCHC takes to address the diverse healthcare needs of the community it serves.
As Florida Community Health Centers continues to evolve, these insightful center tours represent a pivotal step towards an even more impactful future. The board's commitment to learning from the ground up underscores their dedication to the well-being of Florida's residents and their unwavering support for accessible, high-quality healthcare services.
About Florida Community Health Centers, Inc.
Since 1976, Florida Community Health Centers Inc. (FCHC) has been considered a leader in Florida's health care services. Pediatric, Adult, Dental, OBGYN, Behavioral Health, Care Management, and Benefit Enrollment services are provided through a network of health centers surrounding Lake Okeechobee in South-Central Florida. FCHC is Joint Commission Accredited and recognized by NCQA as a Patient-Centered Medical Home. FCHC has service delivery sites in Clewiston, Indiantown, Okeechobee, Fort Pierce, Port St. Lucie, Pahokee, Moore Haven, Stuart, with FCHC's Corporate Office centrally located in West Palm Beach, Florida. Visit www.fchcinc.org for additional information or LIKE us on Facebook