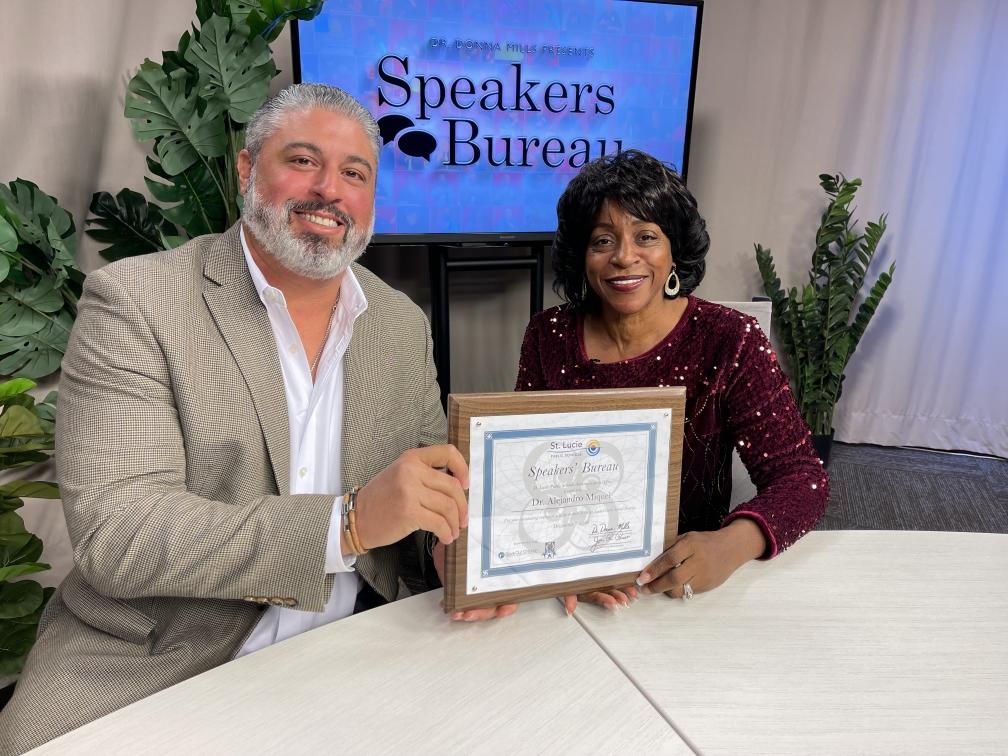 WLX-Horizon is the official St. Lucie County Education Channel which provides a variety of media. From legal affairs to community connections, WLX-Horizon provides the public with valuable information regarding St. Lucie County.
WLX-Horizon hosts a segment titled Speakers Bureau where Community Leaders are given the platform to share their stories. Our Vice President and Chief Medical Officer, Dr. Alejandro Miquel, was given the opportunity to make an appearance. The interview features an intimate conversation detailing Dr. Miquel's personal journey to becoming a doctor. 
As the child of immigrant parents, Dr. Miquel discusses how his parents' determination to start a new life in the United States inspired him to become the person he is today. Knowing that his parents abandoned everything they knew in search of a better life for themselves and their family was a motivating factor in Dr. Miquel's educational pursuits. Learning to have the discipline and educational drive for a career in medicine was something Dr. Miquel had to work on. He explains the importance of challenging yourself to achieve your goals and how forcing yourself to step outside of your comfort zone pushes you to reach new heights of success.
In the interview, Dr. Miquel discusses his struggle of dealing with life-changing events that occurred early in his life and how those experiences have shaped him as a father, a physician, and a person. Overall, his inspiring message emphasizes the importance of hard work and dedication to achieving one's goals.
Find the full interview on WLX-Horizon's official YouTube HERE.